CDJapan Rental Limited Time Only Campaign!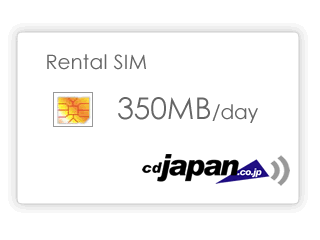 For ALL SIM(350MB/day)

Coupon Code:SIM15

SIM Card(350MB/day)
*Coupon is valid for orders placed by 3pm on Sep 17 2019 (Japan time).
*Offer cannot be combined with 5%OFF coupon

Coupon Code:WIFI08
For use with ANY WiFi rentals
Coupon Code:SIM11
For use with ANY SIM rentals
Place your rental item in the cart. After entering your delivery address, enter the applicable coupon code, and the discount will be applied to your purchase price.