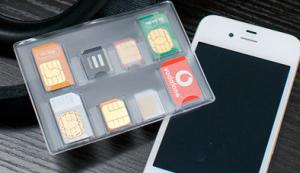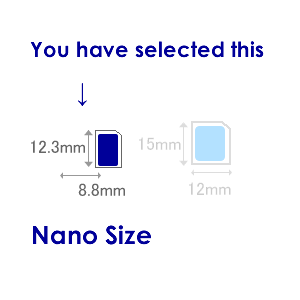 SIM Card 14 days Rental (350MB/day)
Product Key :SIM-NM-14
Rental Price : 4,800YEN
≈ 34.56 USD(Tax included)
All our SIMs now come in the Nano size, but can be used in all phones requiring Micro and Standard sizes as well with one of our adaptors!
*Nano to Micro/Standard adapter available upon request.
Please write "adapter in the message box you see on the order page.
Anywhere and anytime

Connects smoothly from anywhere at anytime. Speed (Best effort): Max. DL 150Mbps / Max. UL 50Mbps

Easy setup, no activation required

All you have to do is to change the APN setting on your device.

Stable connection, 4G(LTE) service available

LTE is available throughout the country.
You cannot make phone calls or use SMS with this SIM card.
You can use VoIP apps such as Skype, WhatsApp, LINE, Viber and etc. to make a voice call.
| | | | |
| --- | --- | --- | --- |
| Web | Supported | Email | Supported |
| Voice Call | Not Supported | SMS | Not Supported |
Our service allows you to have unlimited access to the Internet.
The connection speed will be reduced to 256Kbps once the data traffic volume exceed 350MB over a day (24 hour) period, however, it will be back to standard after 12:00am on the day the excess occurs.
Reliable coverage provided by NTT DOCOMO with 100% population coverage.
We will include a SIM Card Holder and a Slim SIM Card Tray Eject Needle Pin with the rental item.
SIM card holder

It will keep your SIM card safe while using our service.

Slim SIM Card Tray Eject Needle Pin

It will make it easy for you to exchange the SIM cards.
If our SIM card were incompatible with your device, you can send it back to us within 2 days from the start date (the postmark date will be considered proof), then we will only charge you 840 yen (Shipping(540yen) + Handiling fee(300 yen)) and refund you the difference.
Please test your device as soon as you receive our SIM card.
If it were incompatible and you wish to get a refund, enclose the return slip we provide with the SIM card and return it to us, so that we know your device was not compatible.
Refund & Cancel
*We will not give a refund unless it is sent out within 2 days from the starting day.
The device must be UNLOCKED.
Our SIM card is for UNLOCKED devices. Please make sure your device is SIM-free.
Please rent our Mobile WiFi if you are not sure.
Your device must support one of the following frequency
4G(LTE) Band 1 (2100MHz), Band 19 (800MHz), Band 21 (1500MHz)
3G(W-CDMA/HSDPA/HSUPA) Band 1 (2100MHz), Band 19 (800MHz)

Refunds & Cancellations
We will give a full refund for cancellations made 5 days or more prior to the start date of the rental period.
We give not full but some refund to cancellation made later than that. Also, if the SIM was not compatible with your device, you can return it to us within 2 days from the start date and we will issue a some refund.
Please check our list of compatibile devices before placing your order. (Blackberry handset is not supported.)
Traffic information will be collected and analyzed to provide service in accordance with the conditions of use.
Customers shall not transfer the product to third parties.
690 JPY
Flat rate for every single order.
No return fee. Return envelope will be provided.
One return envelope provided per order.
*If you order multiple items with different return dates, one envelope per each return date will be provided.
*Unless the return dates are different at the time of your order, we will provide only 1 return envelope.
Max. 2 wi-fi units, 5 SIM cards per order.
Sim350
Please DOUBLE CHECK what SIM size your device is using before you make your purchase.