Japan Pocket Wifi For Study Abroad
A semester or year of study abroad in Japan means a lot of preparation before arriving. And for international students, at the top of everyone's to-do list is securing data and cell service to stay connected during those important first months of beginning life in a new country.
With a just little research, you'll soon see that there are a few big challenges to getting a cellphone contract in Japan.
First, in order to get contracted with a cell phone service provider, you need a verified address and a Japanese bank account. This means settling and registering at your town hall and then heading to a local bank to create a bank account and receive a bank book and card. Getting all this done is usually not feasible until you have had a couple of weeks living in Japan, and that's a long time to wait. ?
In addition, most cell phone plans will lock you into a 2 year contract. If you only plan to be in Japan for 6 months or a year, paying the cancellation fees (which usually hover around 10,000JPY) is going to be a big hit to your wallet.
The monthly costs of cell phone service itself tend to be pretty expensive. Be prepared to be consistently paying 5,000-10,000JPY per month for your cell phone service. And did we mention...that contract goes for 2 years?
As an alternative to signing up for expensive cell phone service, Pocket Wifi Rentals are a much better option for international students in Japan. However long your study abroad program, choose one of CDJapan Rental's flexible data plans. If you are worried about paying for your entire rental upfront, purchase a shorter plan and extend as needed.
CDJapan Rental offers both Pocket WiFi and SIM Card Rentals, and allows you to connect to the Internet immediately! Pick up at the airport, a post office, or have your SIM shipped directly to your dorm, apartment, sharehouse, or host family.
In meeting all your data needs, WiFi Plan at CDJapan Rental can provide you with:
Great value and incredible prices
Flexible plans starting from 5 days with the ability to extend
The option to upgrade plans if you need more data
A no-questions-asked refund policy with full refund (minus shipping and handling) when the return is made within two days of the start date.
Keep a look out for seasonal offers exclusive to international students! We'll be updating the site with coupons to start off each semester!
Recommended Long Term Plan For Study Abroad: Softbank Unlimited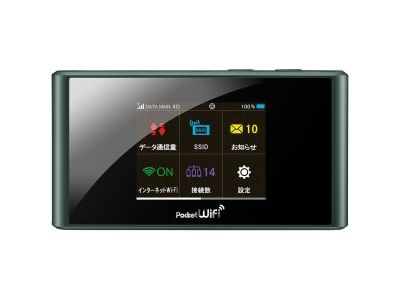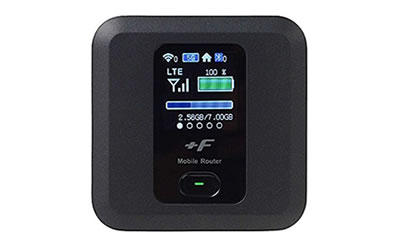 Unlimited high-speed wireless connection!
Fast
Maximum download speed: 187.5Mbps / maximum upload speed: 37.5Mbps (Best Effort)
Unlimited
To avoid network congestion, once the total amount of data used exceeds 20GB over any 3 consecutive days, the speed is limited to max. 1Mbps temporarily until 12AM. Even when the speed is limited, it is still fast enough to watch Youtube.
Softbank Unlimited Pocket Wifi Rental is the best option for students looking for STRESS-FREE Japan mobile Wi-Fi as it has the widest coverage and excellent speed. This is also a must-have for those who are planning to visit different prefectures in Japan including Hokkaido, Kyushu, Okinawa, and also suburbs like Koyasan, Shirakawago, Hakuba, and etc.
| | |
| --- | --- |
| Coverage: | |
| Speed: | |
| Avaiable Data: | Heavy |
| Network: | Softbank LTE(4G) or 3G |
| Speed (Best effort): | Max. DL 187.5Mbps / Max. UL 37.5Mbps |
| Speed when slowed down: | Max. 1 Mbps |
| Battery life: | 9 hours |
Order Express Shipping by 3pm Japan Time, Monday-Saturday, and receive your item the NEXT DAY!
5% OFF COUPON for All Wi-Fi Packages. Enter coupon code: WIFI08